The 3D Rendering Market is expected to exceed a value of $9b in 2026. A report by Global Market Insights (GMI) has projected that 3D Rendering Software will achieve growth of 20% per year between 2020 and 2026. The market size surpassed $2B in 2019 and if projections are accurate, there will be a total increase of 450% over 7 years.
The growth is attributed by an increasing demand for producing accurate visualisation and animation. 3D rendering software is used within the Architectural Engineering Construction (AEC), Automotive, Gaming, Healthcare, Manufacturing, and Entertainment sectors.
The key driving factors are industry competition, gaming and entertainment, and the widespread adoption of 3D visualisations within the AEC sector. The industry has also experienced an unforeseen spike in growth due to the emergence of Covid-19 in 2020.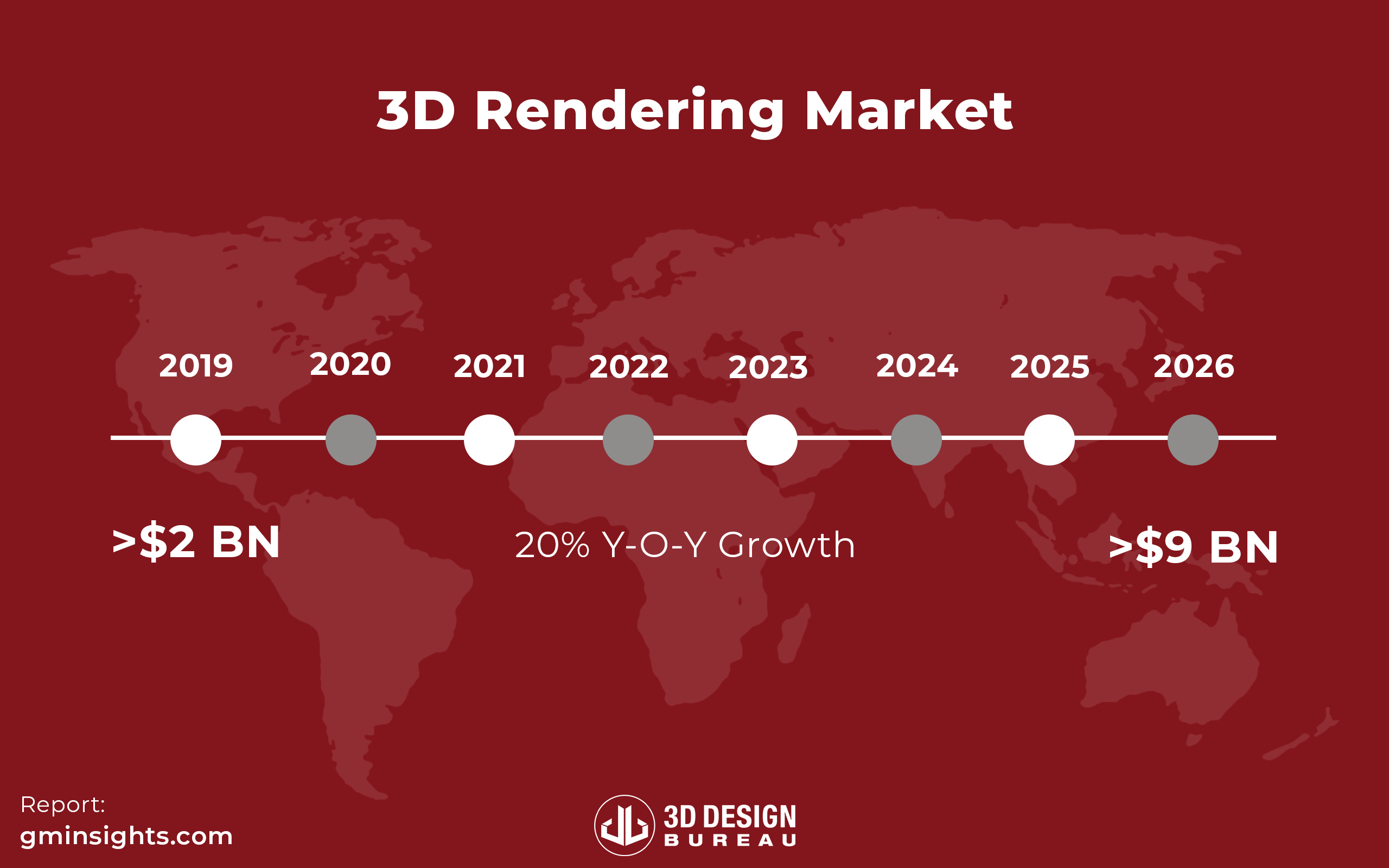 Architectural Visualisation Fuelling 3D Rendering Market Growth
The 3D rendering market is witnessing rapid growth attributed to the rising adoption of architectural visualisation within the AEC sector. 3D rendering provides a medium for developers, architects, and designers to better communicate their projects in a more photorealistic and immersive way.
Property Marketing
Competition amongst designers to provide the best content has resulted in 3D visualisations becoming the cornerstone of property marketing strategies. Content such as architectural CGIs, interior CGIs and off-plans virtual tours are being used by real estate agents to secure sales of upcoming developments.
3D renders are used to deliver immersive real-life experiences to prospective buyers associated with the finished project. This assists the buyer to make informed decisions based on accurate visual information. Additionally, the increasing consumption of digital media amidst the COVID-19 outbreak have also boosted the industry demand.
Planning Approval
Architectural visualisation is becoming a vital component in the planning of our expanding towns and cities. Most planning authorities across the globe now require 3D visualisations as part of planning applications.
3D visualisations such as verified view montages and BRE daylight & sunlight assessments allow authorities and stake holders to make informed decisions around planning submissions. They address the overall design of a project and the potential impact that it may have on its surrounding environment.
Design Faults & Decisions
The rising use of 3D rendering software by architects and CGI consultants to overcome design faults, for cost effectiveness in design and construction phases, will further drive the industry growth.
As renders are made from digital 3D models, they are extremely customisable. Elements such as design features, materials, textures, and staging can easily be integrated to designs. This allows development teams to finalise designs and identify faults in the early phases of a project.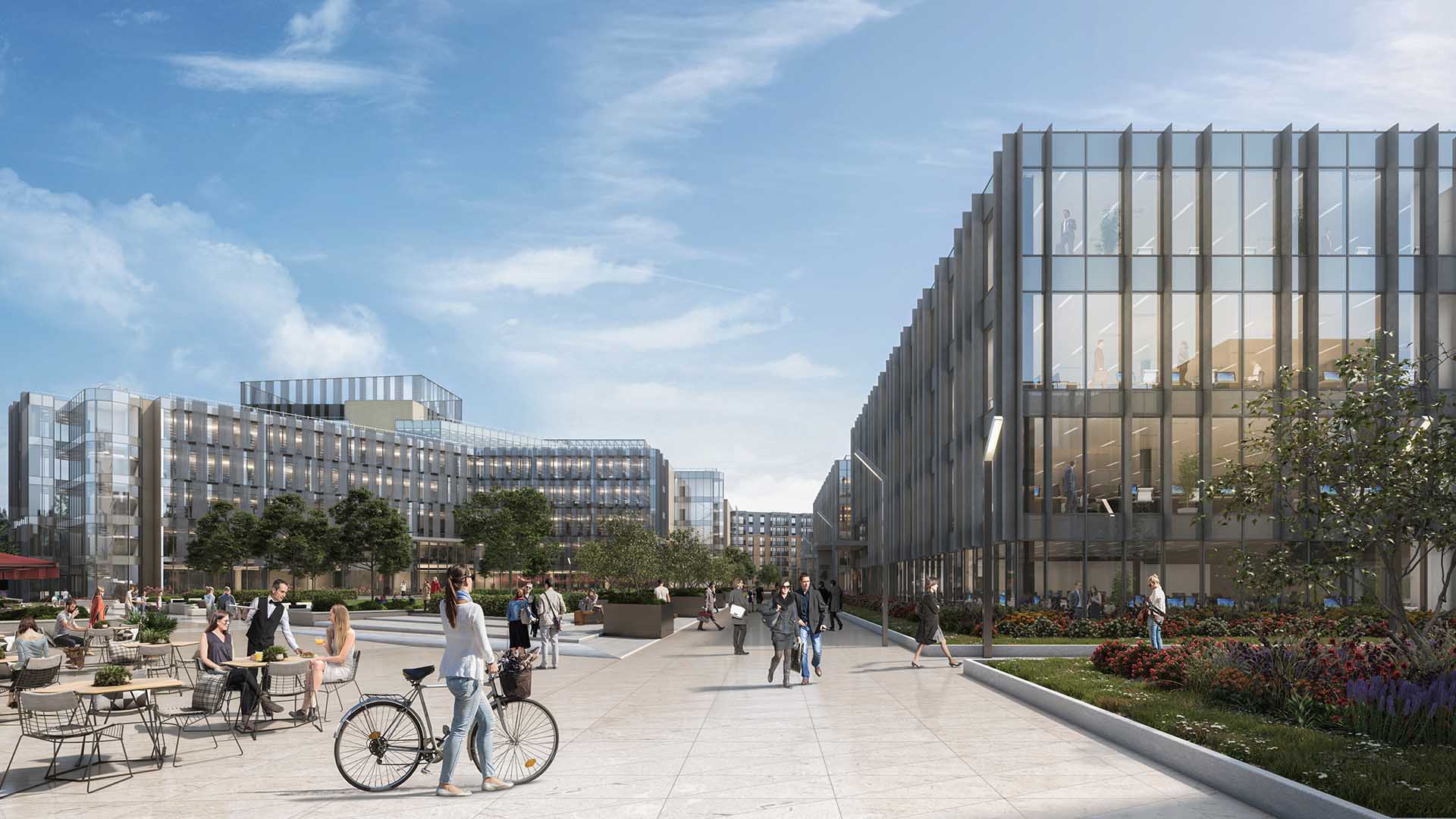 Competition Driving Organic Growth of 3D Rendering Market
The global 3D rendering market is characterised by intensified rivalry among major players and is fuelled by the emphasis on expansion of global footprint and strengthening partner networks. Key players are also focusing on in-organic growth strategies to gain market share and strengthen their position in the industry.
For instance, in April 2019, Adobe released the latest version of its 2D and 3D compositing tool dimension software to provide cloud 3D rendering feature. This feature helped the company to provide a cloud rendering solution that offloads the rendering process from on-premises machine to cloud.
In their report, GMI identified some of the key companies who hold large shares of the market. They include Autodesk Inc, Chaos Software, Adobe Inc, Act-3D B.V. (Lumion), Blender, BluEntCAD, Christie Digital Systems USA, Inc., Coral Corporation, Dassault Systems SE, Easy Render, Foundry Visionmongers Ltd, Keyshot, MAP Systems, Maxon Computer, Next Limit Technologies, NVIDIA Corporation, Pixologic Inc., SideFX (Houdini), Tesla Outsourcing Services, Trimble Inc., Unity Technologies, V Render, and Xpress Rendering.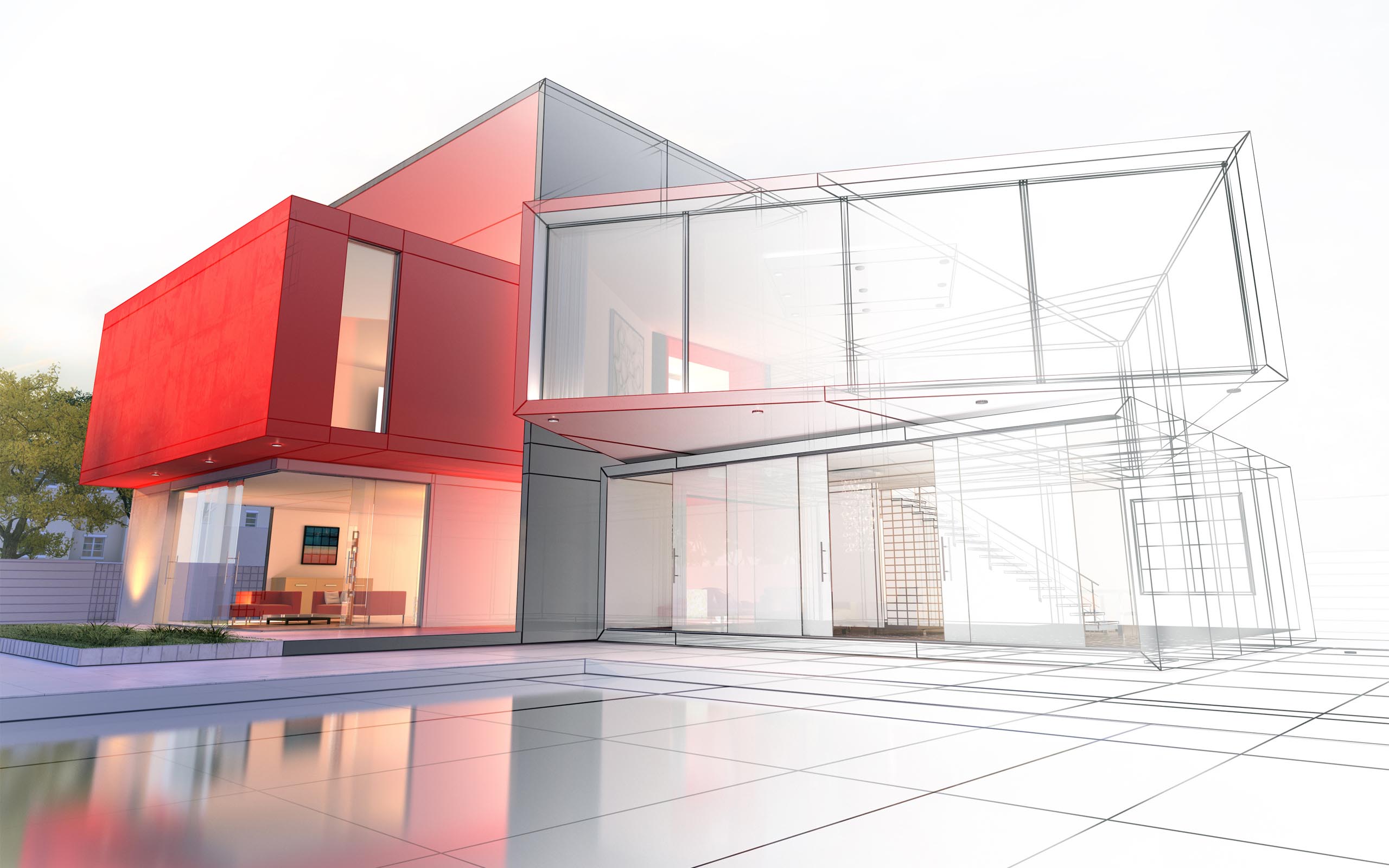 Growth of 3D Rendering Market in Gaming, Media, and Entertainment
3D rendering has significant potential for application within the media, entertainment, and gaming industries. It is forecast to experience high growth year-on-year due to the demand for high-definition 3D graphics and animations.
GMI identified in their report that the Asia Pacific 3D rendering market held a significant portion with more than 25% revenue share in 2019. The industry is defined by the increasing uptake of rendering solutions to improve game experience for professional and casual gamers. Moreover, the growing market penetration of animation tools in China and Japan to support special effects in digital media has accentuated the market growth.
China's gaming industry witnessed approximately 11% year-on-year growth increase in revenue, accounting for USD 16.9 billion in the first half of 2019. This is another major factor contributing to the expanding market presence in the region.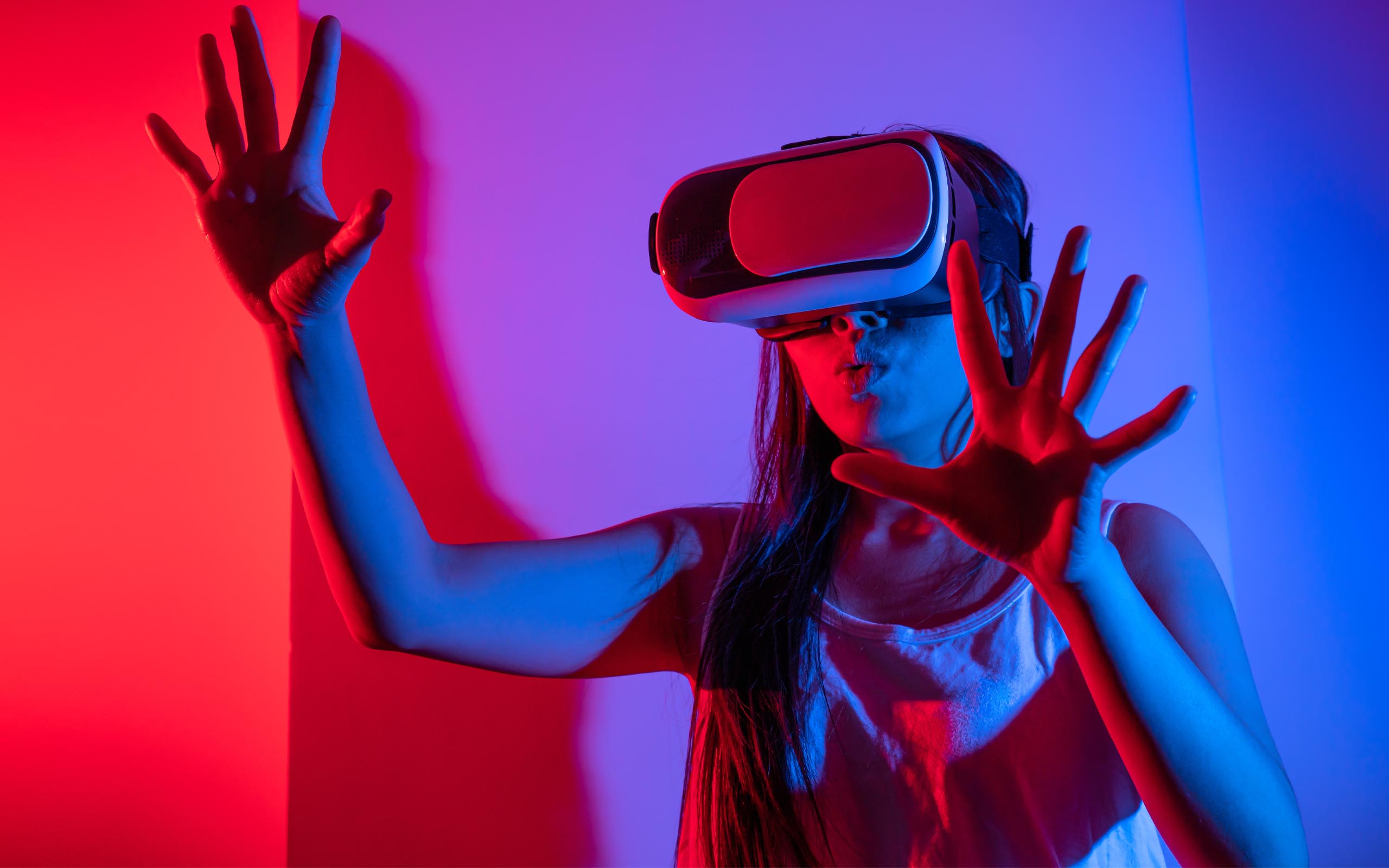 Conclusion
The 3D rendering market is projected to witness tremendous growth by 2026. While 20% year-on-year growth is substantially higher than most industries, 3D rendering demands could experience even higher spikes due to social, economic, and political factors.
COVID-19 caused governments across the globe to restrict travel and limit movements which impacted many sectors. For instance, the closure of construction sites caused a lot of AEC professionals to rely on 3D renders to secure pre-sales of developments. This factor could potentially shift the mindset of buyers and investors to make buying decisions based off accurate 3D renders.
Equally, 3D rendering in the gaming, media and entertainment industries spiked due to COVID-19 restrictions. People were pressed to entertain themselves from the safety and comfort of their own homes. While this trend may begin to flatten when other industries open again, interest is expected to maintain significantly higher levels than pre-pandemic.